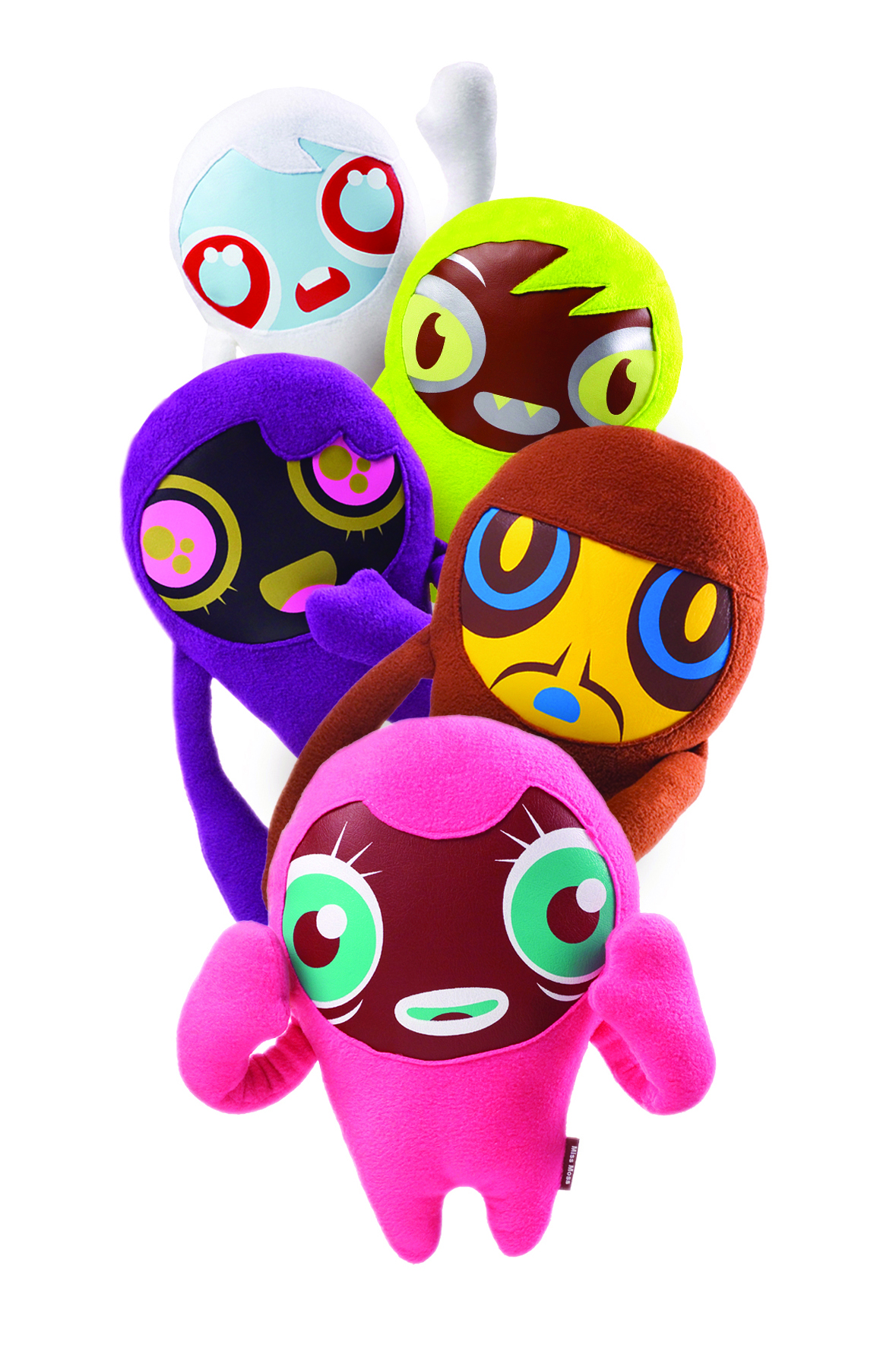 Plushood
Plush dolls and animation shorts

A series of plush dolls and animation shorts developed with industrial designer Shlomi Schillinger in 2005.
It tell the story of 5 weird neighbors - naive and delusioned star wannabe Dolores, Joske the pervie janitor who lives in the basement, Vigo the fragile tree hugger and his flatmate Pinto who's an oportunist and sadist and Miss Moss the air attendent who has a fear of flights who lives with her responsible cat James Richardson the 3rd.
The dolls were handmade in small editions in Israel and were sold in the US, Germany, Spain and Russia.
The doll series was accompanied by animation shorts that were screened in animation festivals around the globe.